Like all our products, the SWECO Tri-Plane is constructed by a company that knows how to build durable equipment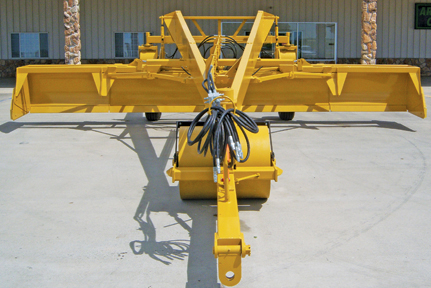 Specifications:
Length: 30'; 40'.
Bucket: 14' Wide; 16' Wide; 18' Wide; 24' Wide Fold Up Wings For Easy Transport; Hydraulic Lift.
Wheels: 30" Diameter Steel; Horizontal Wheel Bearings; 1-15/16" 4-Bolt Piloted Flange Bearing For Longer Life and Easy Removal.
Transport: 11L-15 Transport Wheels; Hydraulically Actuated.
Upper Pivots: Taper Roller Bearings; Greasable with Seals & Dirtshield.
Lower Front Pivot: Greasable Heavy Duty Pin & Bushings.
Mud Scrapers: Standard with Steel Wheels.
Weight: 40' Approximately 6,900 lbs.; 30' Approximately 6,500 lbs